Sound Partners Sh & Zh 

/ʃ/ & /ʒ/
Sound Partners sh & zh - /ʃ/ & /ʒ/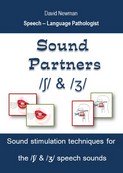 The /ʃ/ phoneme can be a difficult sound for children to get right.
Similarly, the voiced partner of /ʃ/, the phoneme /ʒ/ as in measure or treasure, can be tough for children to articulate correctly without assistance.
The /ʃ/ & /ʒ/ eBook provides you with simple, practical instructions on how to best elicit the /ʃ/ & /ʒ/ speech sounds in your clients.

The Sound Partners series of ebooks have been developed to assist you to help your clients achieve their speech therapy goals.
The first book in the Sound Partners series focuses on the fricative sounds /ʃ/ & /ʒ/. 
Each workbook features time-tested techniques for moving your client from target sound in isolation to the target sound linked with vowels. 

The Sound Partners eBooks can be used by speech-language pathologists working with children in  either pre-school or primary/elementary schools.


Please click on the PDF download button to access the table of contents and a sample page.
The Sound Partners eBook Features...
Clear and concise instructions on how to elicit correct /ʃ/ & /ʒ/ production.

Unique and colourful illustrations that enhance the text.

A section that demonstrates speech therapy techniques

Sound + Vowel techniques with activities to enhance your clients' understanding of the correct sound sequence.
Own this eBook Now 
For the low price of $5.00
Order the Direct Download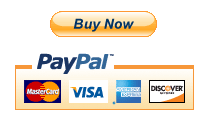 The Sound Partners /ʃ/& /ʒ/ eBook features a 60 day money back guarantee if you're not completely satisfied with the product.
Features a Secure Online Order Form
You are fully protected and have peace of mind with any transactions. All transactions are processed by E-JUNKIE. Both E-JUNKIE and PayPal are protected by the best ssl certificate technology. This means your credit card or debit card details are 100% safe.

When you click through to the order page, look for the green in the address bar at the top of the page, and the little padlock. The green in the address bar is the symbol for high quality security.

What happens after I click on the Buy Now button?

After you click on the buy now button, you will be directed
to a secure order form where you will be presented with the option of paying with either paypal or credit/debit card.

Once the transaction is complete look for a small, orange oblong box that says 'Complete your purchase.' Click on that box and it will take you to the download page.

E-JUNKIE will also send you a confirmation email with download information, so you're covered both ways.

It's unlikely you'll have any problems, but if you do please don't hesitate to contact me  and I'll give you a hand.

Return to Top of Page