Language Disorder Survey for Parents
If you are a parent of a child with language disorder please take the time to click on the survey monkey link below and complete a short survey. If you are a clinician who works with parents of children with a language disorder please direct them to this page to complete this important survey.

---
As the parent of a child who has language disabilities you may have worries or opinions that are related to your child's language learning needs.  Dr. LaVae Hoffman at the University of Virginia is conducting research to identify parent concerns. The results of this research will help her develop ways to meet your needs.
Please share your thoughts by completing a short survey at surveymonkey.  It will only take about 5 minutes to do the survey.  The survey is confidential and your name will not be asked.   
You may contact Dr. Hoffman at lmh3f@virginia.edu if you have questions.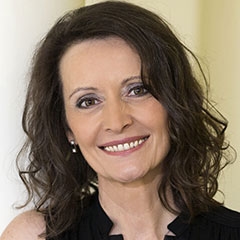 Dr. LaVae Hoffman is an Associate Professor of Speech Language Pathology and a member of the University Academy of Teaching.  She specializes in child language development and disorders. Her research interests include the efficacy and effectiveness of language interventions, as well as developing measures of language abilities in children. 
She regularly presents to practicing speech-language pathologists on topics related to the academic success of children with language deficits, such as Response to Intervention, narrative assessment, literature-based language intervention, dynamic assessment, and information processing.
Updated 10/2016