Figurative Language Worksheets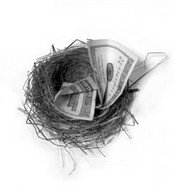 Figurative language worksheets: Figurative language refers to words that go beyond the usual meaning of literal words, and exaggerates and alters words to provide extra layers of meaning.


In other words, figurative language is a way of writing and speaking that links separate ideas together in an interesting way.


I recently heard an excellent example of figurative language, said to me by a friend who after looking up at the sky said, 'the sky is angry.' As a literal statement the sky is angry makes no real sense. On a literal level the sky is not a living thing, nor does it have emotions, so how could it be angry?


Using my background knowledge I can assume my friend was using figurative language. I identified that he linked a literal phrase, 'the sky' with a human emotion, 'anger.' Thus 'the sky is angry' referred to dark clouds and a threatening storm front, which is comparable to a human face that exhibits all the signs of anger.


Children's authors use figurative language in their stories, so it's important for students above a certain age to understand figurative language and how it is used.


Children's authors use figurative language much of the time. In fact, children's literature would be the poorer without figurative language embedded in it. But for many children, particularly those identified with social language problems, figurative language is often a confusing puzzle.


For children who have trouble with this concept, figurative language needs to be explicitly taught.


Understanding how figurative language is constructed is a metalinguistic skill because it requires the student to be aware that meaning goes beyond a sentence's individual parts and literal constraints.


Three of the more identifiable types of figurative language are idioms, similes, and metaphor.


---
Language Therapy Web pages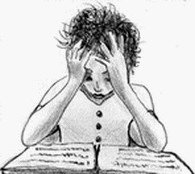 To access a whole range of new, free, downloadable activities, including figurative language worksheets please follow the links to Language Therapy. and Language Therapy, Figurative Language.

The language therapy webpage features direct links to new language therapy webpages, that all feature dozens of new graphic organizers as downloadable adobe pdf files.

All the graphic organizers have clear instructions on how best to use them, and there are clear demonstrations of the clinician using the graphic organizers with language impaired students.


---
Figurative Language Worksheets
Free Downloadable Figurative Language Activity and Definitions
Right-click to download this PDF file here.



Free Downloadable Text Based Figurative Language Worksheets
Right-click to download this PDF file here.



Free Downloadable Text Based Figurative Language Worksheets Example
Right-click to download this PDF file here.


References

DeKemel, K.P. (2003) Intervention in Language Arts: A Practical Guide for Speech-Language Pathologists. Butterworth-Heinemann.

Kaderavek, J.N. (2011) Language Disorders in Children: Fundamental Concepts of Assessment and Intervention, Allyn & Bacon

Lazar, G. (2003) Meanings and Metaphors: Activities to Practise Figurative Language, Cambridge University Press


Content Updated 8/11