Language Literacy Research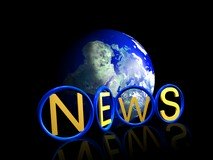 The language literacy research page links to abridged, high interest articles, relevant to speech pathology and literacy.


Over the coming months I will endeavour to present new information compiled from recent research articles.


The selected articles will have a strong focus on language and literacy. I have chosen these particular articles because I found them interesting, or useful from a clinical perspective and hope that you do too.


I will strive to present the articles in such a way that the key information is covered effectively, but due to copyright laws I cannot, of course, provide a direct link to the articles themselves.


A link will be supplied to the websites of the respective journals for those of you who wish to read further.


Each site charges a fee for full access to their journal articles.



---
Language Research Articles
The Effects of Context on the Classroom Discourse Skills of Children With Language Impairment
Author:
Kathleen F. Peets