Oral Language Strategies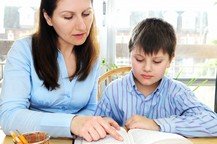 Oral language strategies are skills and procedures that are used to improve language skills in students.


This is an introduction to some of the procedures and methods used.


These pages are the nuts and bolts of speechlanguage-resources website.


It is the intervention style and methods we use that help determine how effective our therapy is. I favour text-based intervention, but it is not the best method for every student.


Other methods, such as traditional oral language techniques, can be highly effective as well. I have found that using a combination of techniques is the best way of making lasting change in a student's language abilities.


Please click on the links for a more detailed discussion of the two approaches.



Oral language intervention
This is perhaps the method of language intervention that is most used today. Follow the link for a break down of this intervention approach, plus a discussion of its pro's and con's.



Oral language intervention
Text-based intervention is based on a holistic philosophy of learning. Not without its flaws, text-based intervention has much to offer as a language intervention strategy.


References

DeKemel, K.P. (2003) Intervention in Language Arts: A Practical Guide for Speech-Language Pathologists. Butterworth-Heinemann.

Kaderavek, J.N. (2011) Language Disorders in Children: Fundamental Concepts of Assessment and Intervention, Allyn & Bacon

Kaderavek, J & Justice, L.M. (2002) Shared Storybook Reading as an Intervention Context: Practices and Potential Pitfalls. American Journal of Speech-Language Pathology, Vol 11. 395-406.

Paul, R. (2006) Language Disoders form Infancy through Adolescence. Assessment and Intervention. Mosby


Content Last Modified 8/11



---



Also, please sign up for the Language Dispatch newsletter. The newsletter provides essential monthly language intervention tips, techniques and information.


The information provided in the monthly newsletters is ideally suited to be used by speech-language pathologists, teachers and parents of language impaired students.


Once you've signed up to the Language Dispatch you'll also receive a new free Idioms ebook, On Cloud Nine.


The On Cloud Nine Program features 100 context based scenarios, and a multiple choice format to effectively teach this difficult figurative language concept.


The program is very easy to use and is yours free, once you've signed up to the Language Dispatch. The program is available as an Adobe pdf download.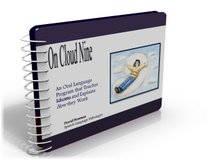 Return from Oral Language Strategies to Speechlanguage-Resources homepage